event overview
#RethinkSuccess pre-annual conference online dialogue with event speaker Arthur Dahl
18.12.2019
The first of the opportunities for you to meaningfully Rethink Success is coming up.
Join on Wednesday 18th of December the first in the series of pre-annual conference conversations that give you the chance to benefit from an action-based reflection on this timely theme and #RethinkSuccess together.
.
WHEN
Wednesday, 18th of December at 19:00 (Geneva time)
.
THE TOPIC?
Meet and interact with event speaker Arthur Dahl on his insights about #RethinkSuccess
.
MORE About Arthur Dahl in the event's speaker's list
BOOK YOUR PLACE AT THIS ONLINE DIALOGUE HERE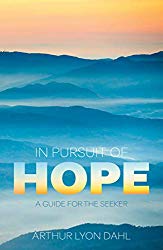 You can also read Arthur's latest book: